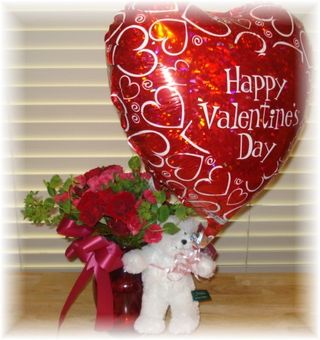 Hope you are all having a Wonderful Day! This is what I got yesterday from Hubby!  I was actually surprised! Mini Roses and they smell wonderful!
We are going to Dinner tomorrow. I didn't really feel like being around crowds today!
I also wanted to share the rest of my Valentines Goodies that I made for my Daughter and her friends…I was on a roll. I LOVE making treat holders. One might say I'm a bit obsessed maybe??? : ) NAH…Ok maybe…BUT I know that I am not alone out there. ; )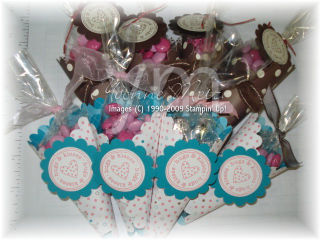 This Idea I got from Angie Kennedy – Talk about CUTE, Simple and EASY! My Kind of Treat Holder.
My Daughters Girlfriend LOVED them. I also made some other holders but these were the majority.
Big Shot Scallop Die was Used for this.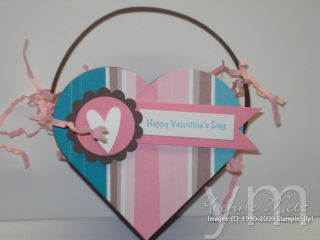 I LOVED this one too! This is using the Petal Card Die. How fun is this!!! I actually used Chocolate chip, then used DSP and put it on top.  I saw this in Stampin' Up! Catty and also on Dawn Griffith's Blog with a Video Tutorial. LOTS of fun to make.
LOVE that Die! All the things you can do with it!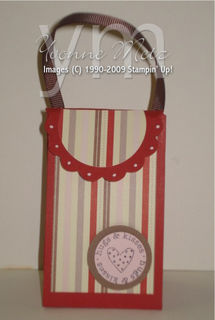 Ok, this is the LAST one I promise. This cute box is using the new Bigz XL Scallop Box Die.  I'll have more on this little box.  Hubby is waiting for me to watch a Movie.  Our son is down, our daughter is at the movies so we have quiet time.
I'll have more to share tomorrow. As always thanks for stopping by. Any questions please let me know.
Happy Stampin',
Yvonne Metz
Vista, Ca.