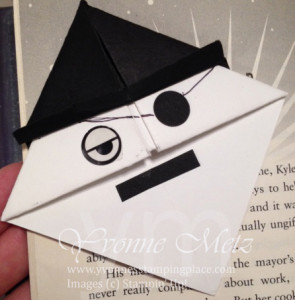 G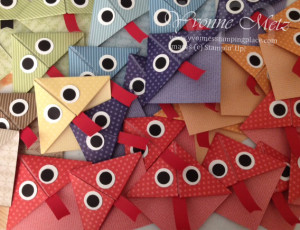 ood Morning Stampers!
Just wanted to post this super cute project today before I head of to work!
Awhile back my son had a corner bookmark he got from a friend and it was a pirate. It was falling apart and he asked me to fix it. So of course I did!
His classmates really liked it and kept asking where he got it from.
Well over the weekend I had a little time in my craft room SO I made all his classmates a bookmark!  Aren't these the cutest???
Well they where a hit!  Don't these just make you smile??? I LOVE them!
Anyway, I am making a quick video on how to make these. I will post  as soon as it's done!
I'm almost done with it just need to edit it!
Couldn't resist this close up picture!
Thanks for stopping by and as always…
Happy Stampin!
Yvonne Metz
Vista, Ca.