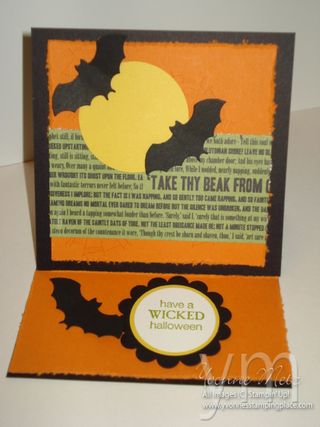 Hope you all had a Happy and Safe Halloween last night! I know my son came home with TONS of goodies! He was absolutely tired too! ; )
Can you believe it's November 1st already? I know I sure can't.  I wanted to share this real quick before I end the night.
We made this card at the "Fun Folds Class" I had a few weeks ago! I sure hope the Ladies had fun! I know I sure did! Lot's of laughing, and stampin' too!
We made 2 Easel Cards and 2 Stair Step Cards. I am showing the 4 x 4 size Easel I'll post the others tomorow along with more details.  Any questions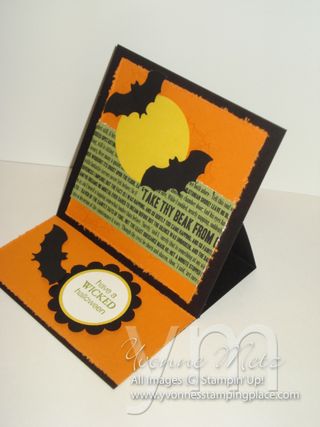 please don't hesitate to ask!
Thanks for stopping by and Happy Stampin',
Yvonne Metz
Vista, Ca.