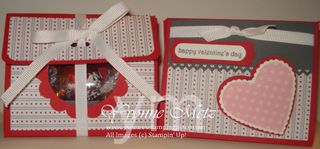 Morning Stampers!  Wanted to share this fun project with you all this morning.  I had fun making this and am working on a video for this fun Purse "treat" holder. 
This was inspired by a box of chocolates that was in a basket that my hubby got from work and I knew when I saw it I had to make one similar and I finally got around to it.  So enjoy and I will be showing you how to make this very soon! Thanks for stopping by!  Questions let me know.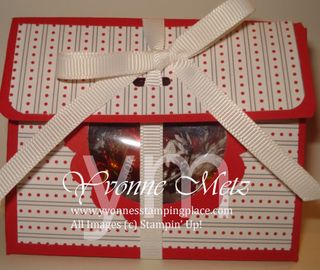 Here is a close up of box #1
 I made a window in the front of of it with the 1 3/4 inch punch.  I also used acetate for the window.
This was my 2nd attempt at the box. The first is below.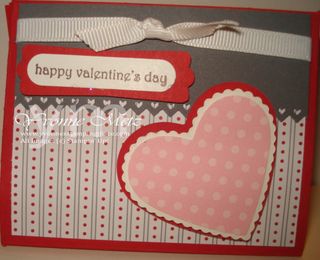 This is Box #2  but the very first box I made. the flap is in the back and I'm sorry I didn't get a picture of it. I will have more fun projects for you to see. 
Happy Stampin',
Yvonne Metz
Vista, Ca.