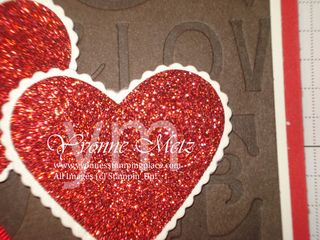 Hi Stampers! Hope you all had a wonderful Friday! 
Thought I would post real quick. I got super busy today getting ready for my Open House/ Customer Appreciation Event tomorrow.  Took longer then I thought.
But wanted to show you a quick teaser card. I know isn't that bad?  I finally got out my Letterpress and am loving it.
 
Thanks for stopping by will share the whole card tomorrow.
Happy Stampin',
Yvonne Metz
Vista, Ca.