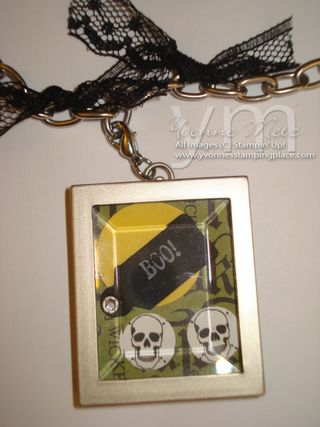 Ok, just had to share this last item with you today before I take my son out trick or treating! I bought the Simply Adorned Charm and Necklace (pg. 189) a little ago, and I know I finally had gotten around to decorating it! I just have to say….what the heck took me so long! LOL!  Lot's of things but we'll skip that!
So I pulled out my Charm which I used the  1 x 1 1/4 size and the chain I bought was the 24" size. This is what I came up with!  Used the DSP from Stampin' Up! called  Wicked Fun, and well you don't need much! To fun! Would love to know what you think! Will be working on my Thanksgiving ones! Love how you can change them up! Any questions please let me know.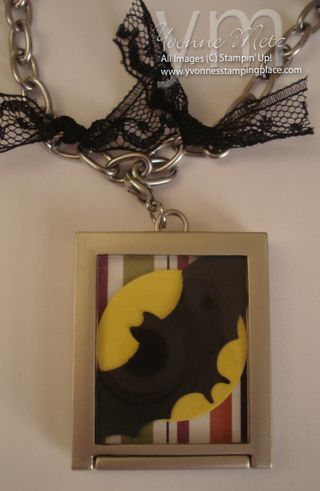 Have a Happy and Safe Halloween & Happy Stampin',
Yvonne Metz
Vista, Ca.
p.s. I have the bracelet too and will be working on those too! ; ) As always THANK YOU for stopping by!