Finally the long awaited 3D project I've been wanting to share with you all.  I'm almost done editing the video and hope to have it out tomorrow sometime. Crossing fingers since it looks like more rain tomorrow that the Internet doesn't go down. UGH!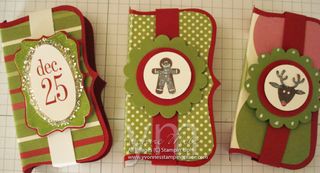 Ok so this project was one that I got as a Swap at our Stampin' Up! Convention! I absolutely LOVED it. The idea came from Laurine Hartman, in Beaumont, Texas. Let me first say that I would show you the one she made but it's didn't make the trip back home from Convention.  I mean I couldn't let the chocolate melt it was SUPER HOT out there! Let's just say it was Yummy and Beautiful too!  I would LOVE to know what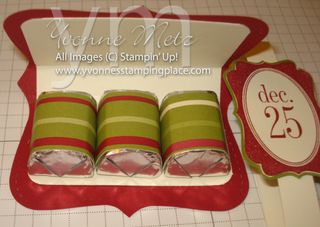 you think!
As I mentioned above, I should have the video ready for tomorrow so come back and check it out!  I willl also list all the Supplies that were used in this project too!
Thanks for stopping by and Happy Stampin',
Yvonne Metz
Vista, Ca.