Thi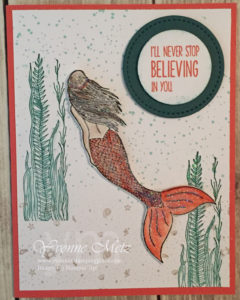 s week went by fast!  So I'm off to the Beach myself but had to post Card #7 before I left!
Now you know I've got way more samples to share but I'll give it a breather! LOL! I do have other great cards to share too though! One of them being a great "Fidget Spinner" Card!
If you'd like details on how I made this card please leave me a comment and I'd be more then happy to share!
Have a great rest of your weekend!   Thank you for stopping by and as always….
Happy Stampin',  Yvonne
p.s. just had to show a close up! Don't you just love the glitter???  I LOVE glitter – I'm still a Dazzling Diamonds kinda Girl!