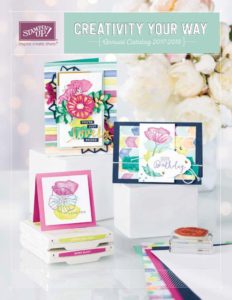 The day is finally here!!!  NEW Catalog Day!  I absolutely LOVE the new catalog!
In this post I'll be sharing with you some of the videos Stampin' Up! has created for us using some of the new products and showing you some of  the NEW and YUMMY Designer Series Paper.
I'll be posting my Open House very soon, where you'll receive the New Catty and I'll be adding some classes too!  I'll also going to be offering "On-Line Classes" for those that aren't in my area OR for those that might not be able to make it for what ever reason.  So watch for those.
Order 24/7 by visiting my On-Line Stampin' Up! Store by clicking HERE!  You can also see the PDF Catalog by clicking HERE!
As always thanks for stopping by and
Happy Stampin',
Yvonne Metz
Vista, Ca.