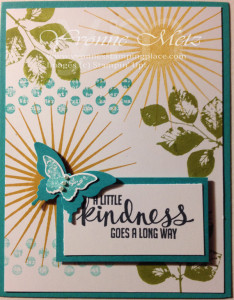 This is my 3rd Convention Swap!  This was one of those last minute swaps and the first time using this set called Kinda Eclectic! I LOVE this set and plan on doing more with it!
I'll edit this post and add the supplies I used to make this card!
Thanks for stopping by and as always…..
Happy Stampin',
Yvonne Metz