Hi Stampers!
Basketball is officially over and Baseball has already started in my house! After getting the Baseball games and practices on the calendar I was able to get my classes scheduled! You can see them HERE!  You can also print it up Stamp Class Schedule 2015 this is for March, April & part of May!  Here is a sneak peek of a few projects for the Easter Class coming next week!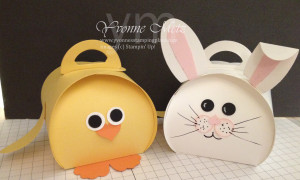 Don't you just love there faces???? I love how versatile the Curvy Keepsake template is! If you are signed up for my newsletter you'll know that I added another project just for you! ; )
I'll post a picture soon of the all the projects we will be doing soon!
For this Easter Class the deadline to sign up is on Wednesday March 11th, 2015 I've added a Paypal Button below! Payment will hold your spot! If you have any questions at all if you'd like to have your own Class at your home email me @ yvonne@yvonnesstampingplace.com.