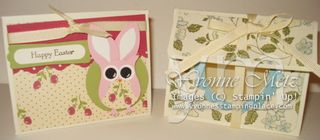 Good Morning and Happy Friday! Woo Hoo! TGIF!  Well as promised I have some more ideas for you – Actually Videos!
I had made a few of these boxes for Valentine's Day which you can see HERE and promised a video and I have finally got around to it. I actually made 2 videos. I know right??? 
Anyway, I sure hope you like the video's if you have a problem viewing them please let me know.  Enjoy! Questions – let me know! Thanks for stopping by and as always….
Happy Stampin',
Yvonne Metz
Vista, Ca.!