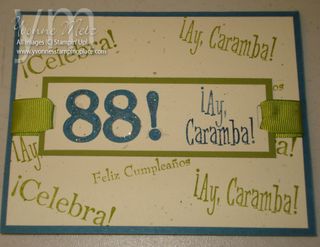 Happy Friday all! Ok, so I've got a quick share for you today!
We recently celebrated my Grandpa's 88th Birthday so I made him a card! I also have to say for 88 he looks really good! 
The last few days I've been working on many things…I will share those with you on Monday!  Have a great weekend and thanks for stopping by!
Happy Stampin',
Yvonne Metz
Vista, Ca.