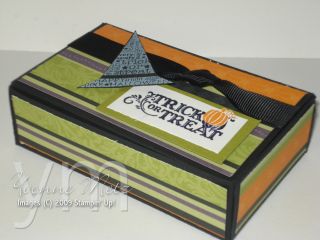 So here is the box that I call my Cream Cheese box. I am done with the video just need to edit it and load it. I'm planning on it being ready by tomorrow if all goes well!
These are super fun and addicting to make. I'll have all the measurements plus a new photo tomorrow attached to the video. Got some more fun projects that I'm working on also.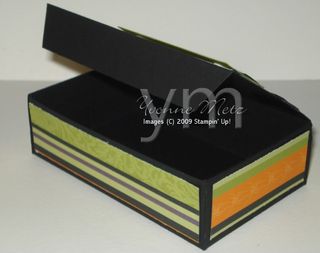 Here is a shot with the box open. It is pretty deep and you can fit alot of goodies inside.
Perfect for all Occassions, X-Mas, Birthday anything. Nice little jewelry box too or the mini lotions, chapsticks etc…
Thanks for stopping by and HappyStampin',
Yvonne Metz
Vista, Ca.